If you are a fan of
the pillows
, but don't actually speak Japanese, have you ever wondered about the meaning of the lyrics, and scratched your head over those bizarre clunky literal English translations of 'Ride on Shooting Star'
?
Well, wonder no longer!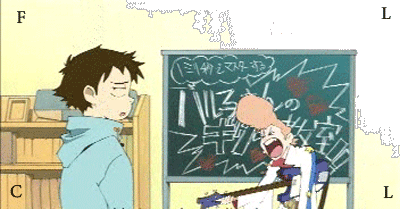 Seeking musicians anywhere to record an

English language cover of a J-Rock hit.

Non-profit fan effort in hopefully tolerated copyright infringement:

No pay, but opportunity for expanded exposure to new audiences.

Could be the next viral video!
Added in

white titling

to the above embedded video: Rendered from inadequate and literalistic translations and information into lyrically serviceable English that perhaps even scans to the melody, 'Ride on Shooting Star' by

the pillows

the J-Pop musical closing credits theme to the anime 'FLCL' (Fooly Cooly/furi kuri). Find also right on this webpage, annotations and bibliography.

Download the rideon.mp3 and enjoy
the music video
.
Also live at the Whisky a Go Go!
subtitled
or
dubbed
supervised by the original creators and acclaimed as among the Gold Standard of anime dubs
FLCL (Fooly Cooly/furikuri) is hands down the best anime ever, 'The Wonder Years' on acid or 'Lolita' as might have been written by Salmon Rushdie, with childhood innocence shattered by confident and guilelessly inept parenting, loose women, high strangeness, fighting robots, and all with uncommon literary depth peppered with nigh Jittlovian data streams of dazzling SFX, lightening action and rapid fire off beat nerd humor. Life changing!
-lyrics as rendered into metered poetical English by
Aaron Agassi
with annotation
Rosy filtered still frame mirrored sky brushed wide
Purport: Ambiguous double-entendre of reciprocity: Which reflects which? The

orenge

-ih su-lide

-ou

(

orange
slide), or frame in the camera film strip negative, paints the sky,

both in the sense of capturing the image,

but in magical ideations of the socially discarded homeless girl firebug and shutterbug, also, like a gel or chromatic filter on a floodlight, is poetically thought to actually

pigment the sunset horizon

.
Dangled yonder of my spongy pride and joy

See: end notes.

Spider -

The savor of prey - captured live

Ah, the joys of coitus captivus!

Nothing so foreboding to deny

J
ust lie back and enjoy it, whelp!

All as vivid as life, while dreaming in color

"Ride on shooting star"

Just like a shotgun blast -wow! gave true voice to your heart, now...

You're so hot for me! You like me, you like me, you really like me!

Still ringing out in song

Hey there, grungy hamster, precociously

Oh vengeful lobster, beguiling me

Sniper -

Whaddya think you'll target sighting there

Virgin at the margin of your world

Oh let me touch, before you take aim!

"Ride on shooting star"

My forbidden quest for you an awkward Jones I'm having

I kissed and fibbed to you

"Ride on shooting star"

Just like a shotgun blast, wow! gave voice to all your heart, now...

Still ringing out in song

Um beep beep, yeah!

...Oh, yeah!

Still don't get it?

The passionate metaphors explicated: a woman addressing a boy:

Pink and brushed wide like the sunset horizon is my spongy pride and joy,

and yonder such my feminine whiles

dangles your manly shot gun like a succulent spider tethered in my web of feminine whiles. But fear not, my tender prey, only savor the dream come true!

Just what do you think you know, precocious little brat? How can you even imagine your potential without new experience? I will rock your world!

Ah, let me touch before you take aim!

I see new vistas through your eyes.

Your heart sings, still pealing like a bell when you continue shooting your load. And I am enthralled, perverited, addicted to forbidden love, oh narrow minded innocent.

Why should a

few years difference come between us! See? I kiss and fib just like a little girl, yes your very, very naughty little girl!

So just be the man already; get it together and stop pouting, kido. You get so riled up! How cute. Take your hot revenge upon me:

Ride, ride, ride me onward into the starry night.

Yes, yes, oh yes!

Dedicated to Neil Nadelman, in his best spirit of translation more in sense, idiom and spirit than literally.
Note: In the famous words of Leonardo da Vinci: "Art is never finished, only abandoned." Since 2001, the only changes to this page have been in formatting maintenance, such as the ongoing correction of outdated hyperlinks and such. -That is, until May 16 of 2017, substituting in the lyrics "beguiling" for "enthralling" which as yet remains in the video version.
This page including the language editing for this metered poetical English language rendering of 'Ride on Shooting Star' lyrics that might even scan to the music, plus annotations, is copyright 2003 - 2017 by Aaron Agassi, derivative and under ongoing revision from sources on the Web as they have turned up:
Get the latest news and updates from the pillows on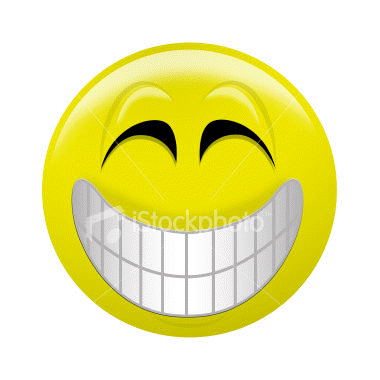 Extraneous schlock!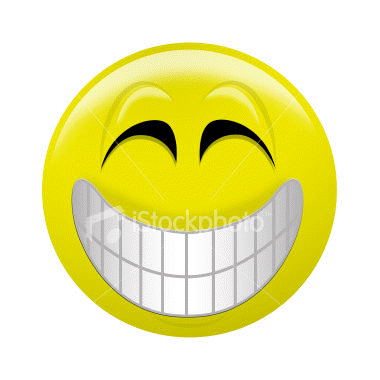 L
yrics to
'Neon Genesis Evangelion' television opening theme:
MESSAGE
BOARD



powered by FreeFind it's private by ChangeDetection
2003 - 2017 by Aaron Agassi